Commercial & Residential Glass Balustrade Solutions
At SMART Balustrades we pride ourselves in providing high quality balustrade solutions for customers across the UK. Our bespoke balustrades are designed and fitted to suit each customer's individual needs, indoors or outdoors. Whether you're looking to spruce up a balcony or add a modern eye-catching look to your staircase, glass balustrades are a great addition to any home, hotel or commercial property. We have many styles to choose from including seamless, stainless steel or timber frames, all supplied and fitted at unbeatable prices. 
Glass balustrades are great for balconies and terraces, letting in much more natural light in comparison to other more traditional options. If you don't already have a balcony, check out our blog – Balconies & Planning Permission: Everything you need to know.
As well as providing top quality products, safety is absolutely paramount to us. All our balustrade systems are safety checked during and after installation by our experienced installation specialists, ensuring that our systems comply with all necessary building regulations. With our wide range of aluminium base tracks and glass thicknesses we can confidently supply and install balustrades that meet 0.74kN, 1.5kN and 3kN loadings.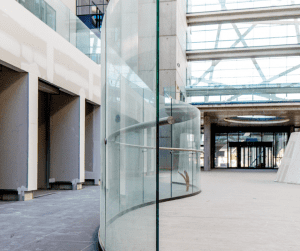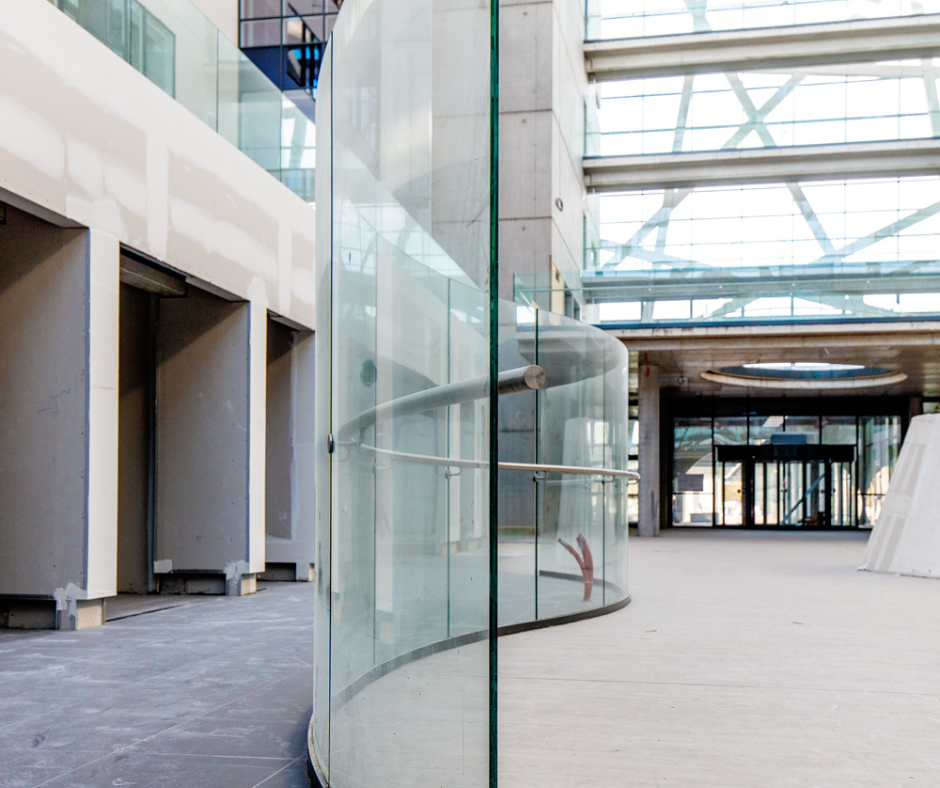 Frameless Glass Balustrades
Frameless glass balustrades are a popular choice amongst our customers, providing a modern and sleek design without compromising on strength and safety. Seamless glass balustrades are a popular option for luxury hotels and residential properties, allowing lots of light to pass through and adding a touch of class to your property.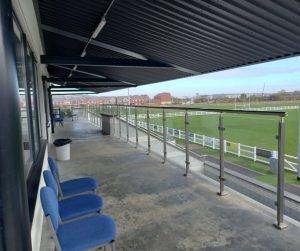 Glass Balustrades With Steel Frames
Our top quality steel balustrades are complete with stunning stainless steel baluster posts and handrails are a low maintenance and cost effective solution for all customers. With various fixing options available, steel framed balustrades are popular in golf courses and private homes alike, with a modern appearance to make heads turn.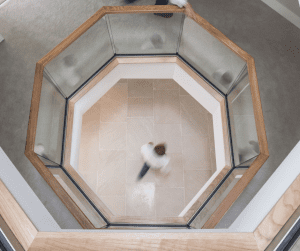 Glass Balustrades With Timber Handrails
Glass balustrades with timber handrails are great for indoor use if you're looking for a soft, warm aesthetic with the use of natural material. Timber balustrades and handrails function in exactly the same way as stainless steel glass balustrades. With steel cores built into the timber, this style of balustrade provides an impressive level of strength and durability – a highly attractive alternation solution to the classic balustrade look.
Balustrade Installation across the UK
At SMART Balustrades our expert team have over 170 years combined experience in the balustrade industry, meaning using us is the SMART choice. We service the entire UK, specialising in structural glass installation and with our various SMART systems and fittings options we have a solution to suit everyone. Our balustrades can be used for staircases, balconies, terraces, gardens and much more. All our work is covered under our guarantee, meaning quality is assured throughout all our projects. Want to see some of our installation work? Head over to our gallery or take a look at some of our case studies to see our project process from start to finish.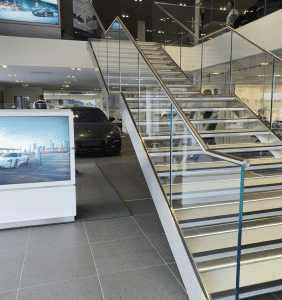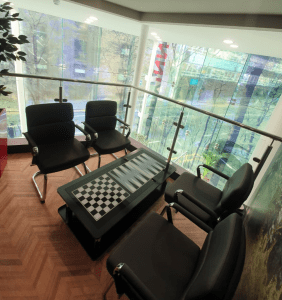 Just looking for parts?
Browse our range of balustrade parts for excellent rates on products including structural glass, stainless steel and balustrade fittings. If you're looking for balustrade products without installation for home projects, we're happy to help. Make sure you look at all the regulations before starting the project and have all the necessary equipment and safety gear. Take a look on our blog for handy guides and tips, or get in touch with our team if you want any further information. 
 Want to meet our happy balustrade clients?
Don't just take our word for it – meet some of our happy clients and see how we've helped with their projects. Feel free to read some of our excellent TrustPilot reviews, or delve deeper into our processes from consultation to installation on our case studies page, to see how our expert team could help you. 
Get in touch
Do you like what you see? Start your project with SMART Balustrades today by using the form below to get in touch with our expert team.
Find out more about Glass Balustrades on our blog!
Sam Read
What are Juliet balconies? A Juliet balcony, often known as a "French balcony" or a "Juliette balcony," is a lovely architectural element that adds a touch of European romance to contemporary living spaces. Unlike traditional
Sam Read
What is a terrace? A terrace is an outdoor living area that's like an extra room for your home. It can be a small balcony, a rooftop space, or a garden patio where you can
Sam Read
Introduction to Balustrades What is a balustrade? Usually topped by a horizontal handrail, a balustrade is a barrier that can be made up of various materials, such as glass and stainless steel. Balustrades enhance the