Light Up Your Room With A Juliet Balcony
Our SMART Juliet balconies are the perfect choice for both commercial and domestic property use. Available with stainless steel and glass or structural/frameless glass balustrades, Juliet balconies are great for providing a secure barrier in front of your french doors or windows, elevating the architectural design of a property. They are a great way to create an outdoor, open feel to an indoor area.
We can provide Juliet balconies with a range of glass variations to ensure maximum light into your property, as well as a choice of handrails to complete the feature. Unlike a standard balcony, Juliet balconies are very narrow and are typically used as a 'guard in front of elevated doors or windows on a property. As well as their practical usage, Juliet balconies are also an elegant feature on a property – they are a popular choice for apartments, office buildings, care homes, hotels and modern residential homes. Our Juliette systems are all rigorously tested to ensure 100% compliance with building regulations.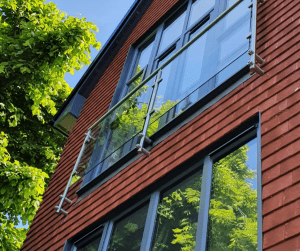 Juliet balcony options
Our Juliet balconies can be installed with stainless steel and glass or structural/frameless glass balustrades. Glass adds much more of a contemporary, clean and open look, allowing much more light through to expand your space and make it feel more large. However, stainless steel is a more durable option, and very easy to clean, making it the perfect investment for any Juliet balcony.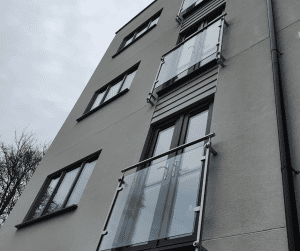 Boost aesthetic with Juliet balconies
Juliet balconies can offer a strong and aesthetically pleasing element to your property, depending on their style they can really compliment your building to make it either more traditional or contemporary. A Juliet balcony can allow you to open up your space to much more light, and create a brighter and airy space, especially in the winter months. Bring the outdoors inside with our Juliet balconies, allowing you to enjoy fantastic views from the comfort of your home or commercial properties.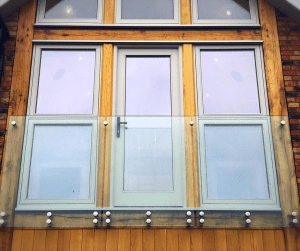 Add security to your property with Juliet balconies
Not only are Juliet balconies a boost of aesthetic to any property, they also do this whilst keeping it safe. If you have large windows or french doors, Juliet balconies could be the perfect feature to provide that extra level of security, especially if you have small children or pets. Open up your space without the risk of danger to people using the space.
The UK's leading Juliet balcony installers
We are one of the leading Juliet balcony installers in the UK. With a combined 170 years' experience, our team can assess your Juliet balcony project and advise on the most suitable balustrades and fixings to use according to your needs and desired finish. Our fully qualified, experienced installers are on hand to help your project run smoothly from start to finish.  Feel free to take a look at our gallery to see some of the excellent Juliet balconies we have supplied and installed for our happy customers over the years.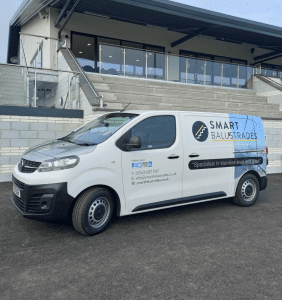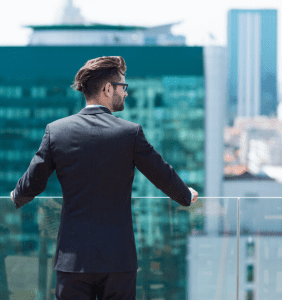 Juliet Balcony Parts 
If you're looking for parts for your Juliet Balcony, look no further! We offer a wide range of structural glass available in a variety of colours and finishes. We can provide all the products you need to complete your Juliet balcony to the required standard, making sure all safety requirements are adhered to. Choose your finish and fittings, plus any extras such as handrails. Get in touch with our team for a free quote and get your project started today.
Meet our happy balcony clients!
We pride ourselves on our fantastic work and satisfied customers, and you can take a look at our professional services too! Just head over to our case study page, or browse our TrustPilot reviews to gather some more insight.
Get in touch
Do you like what you see? Start your project with SMART Balustrades today by using the form below to get in touch with our expert team.
Find out more about Juliet Balconies on our blog!
Sam Read
What are Juliet balconies? A Juliet balcony, often known as a "French balcony" or a "Juliette balcony," is a lovely architectural element that adds a touch of European romance to contemporary living spaces. Unlike traditional
Sam Read
What is a terrace? A terrace is an outdoor living area that's like an extra room for your home. It can be a small balcony, a rooftop space, or a garden patio where you can
Sam Read
Introduction to Balustrades What is a balustrade? Usually topped by a horizontal handrail, a balustrade is a barrier that can be made up of various materials, such as glass and stainless steel. Balustrades enhance the