The UK's Leading Balcony Balustrade Installers
Are you looking to install a balcony to your residential or commercial property? Our SMART team are highly experienced in supplying and installing balustrades to suit different balconies and in different applications – from private homes to golf courses, large-scale developments and hotels, we are here to provide the perfect balustrade solution for your project. Balconies can offer elevation to your properties aesthetic and compliment your building with a traditional or contemporary look depending on the style and materials used.
We aim to offer an excellent level of service at unrivaled prices, whilst we administer the best safety checks during and after installations. Our specialists will make sure that you have the best possible experience throughout your projects as possible, whilst ensuring that they comply with all the necessary building regulations.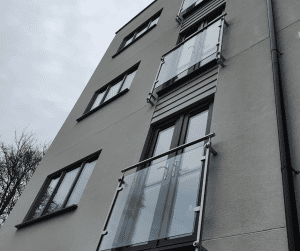 Juliet Balconies
We are able to provide our high quality balustrade systems for all balconies including Juliet balconies – also known as balconets or balconettes. Our structural glass and stainless steel balustrades can be fitted to your property in a number of ways – with our wide range of aluminium base tracks and glass thicknesses we can supply and install balustrades to the highest quality.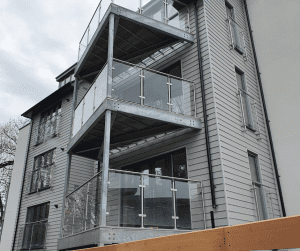 Terraces
Terrace balustrades are the perfect addition to your home or commercial space to allow a pleasant safety feature for any building. Balustrades on terraces can prevent any accidental falling and improve the overall look of the space through a variety of materials including glass, stainless steel and timber elements. A well-designed and securely installed balustrade on a terrace can enhance the safety, appeal and value of any property, causing it to be an aesthetically pleasing investment.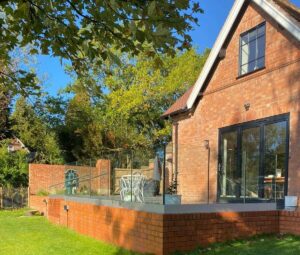 Patios and Outdoor Areas
Patios and outdoor areas that are elevated above the ground can be liable to accidental falls, which can be eliminated by balustrades. A stylish and sturdy balustrade can provide the boundary between the area and the drop which creates a visual separation that enhances the beauty and safety of the space. At SMART Balustrades we are able to provide balustrades that fit seamlessly into your space whilst adhering to the rules and regulations in place.
Excellent Rated Balcony Balustrade Installation
At SMART, we can supply and install balcony balustrades in both commercial and residential properties throughout the UK. We are proud to have a combined experience of 170 years in the balustrade industry between our expert team, so you can rest assured that your project will be safe with us. We have currently helped over 800 happy customers achieve their project goals at unrivaled quality. Our work is covered under our guarantee which will let you rest easy and know you will be receiving top quality in our services. There are usually a number of safety regulations that you may need to conform to, so having our experienced installers is a huge help.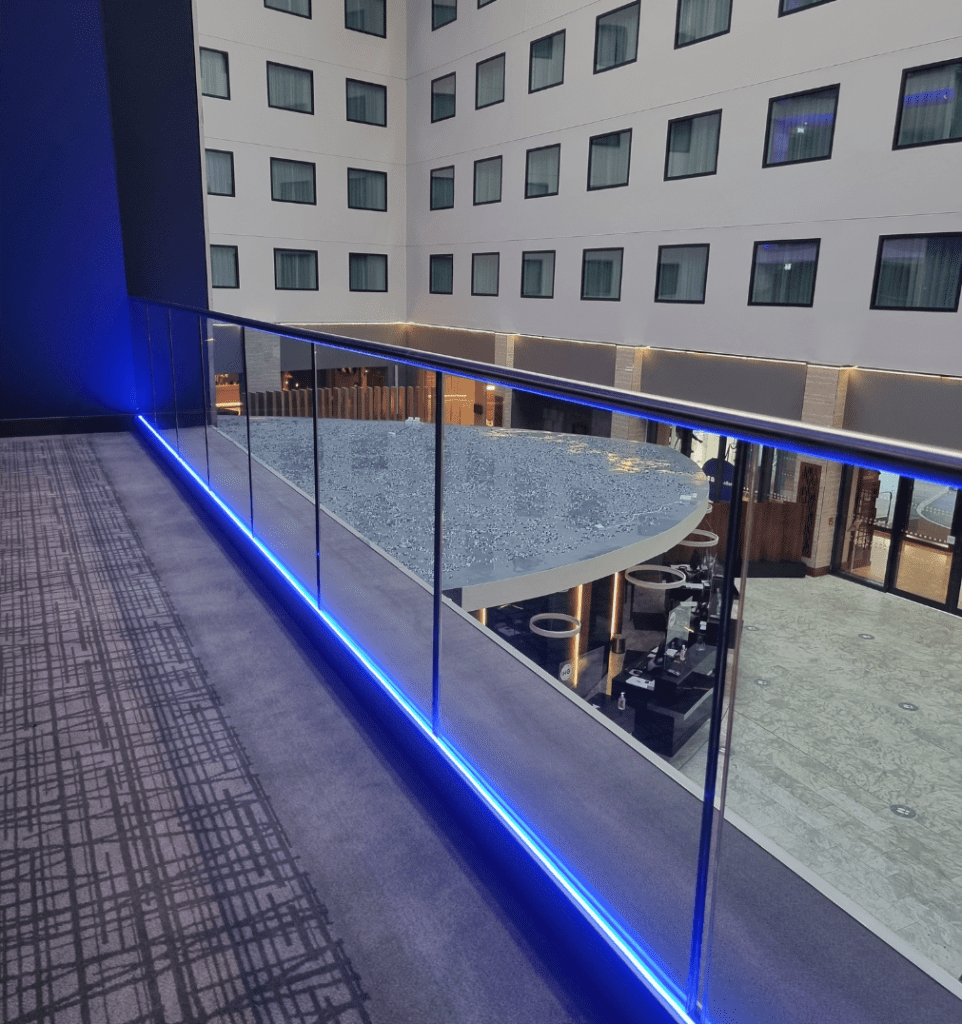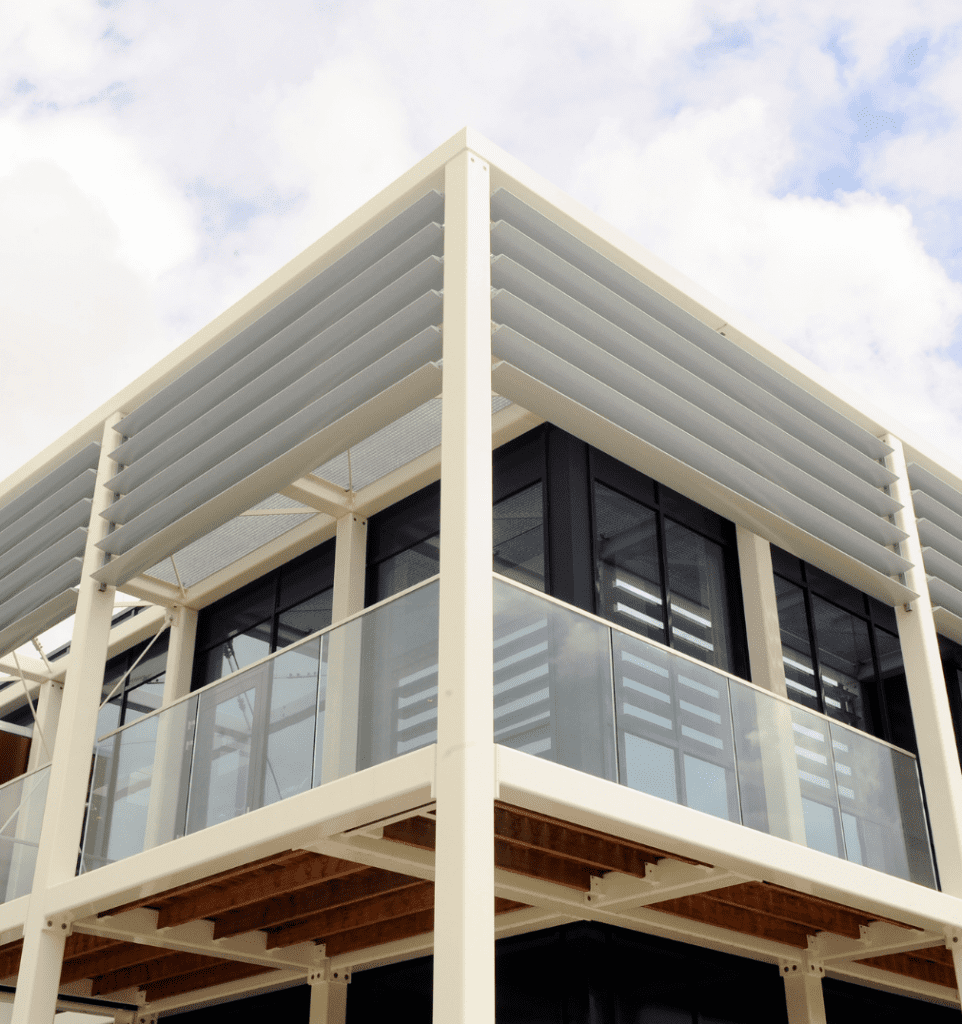 The Benefits of a Balcony
Not only do balconies open your property up to more space easily, it allows you to spend time outdoors in the comfort of your own home. Access the fresh air without having to go far, and use it as a good place to read or relax. Balconies don't just offer personal advantages such as extra storage or nice views, they will also boost the price and aesthetic of your property.
One of the main advantages of a balcony is also the added safety they provide, you are able to prevent falling from your terrace, upstairs areas or even patios. Balconies are an asset to every property, improving safety, value, visual appeal and privacy.
Meet our happy customers
Since launching SMART Balustrades, we have helped over 800 customers with projects of varying sizes and styles. Feel free to read some of our excellent TrustPilot reviews, or delve deeper to see our consultation to the installation process on our case studies page and see how our expert team could help you. Our gallery is available for you to take a look at to give you an idea of what we're capable of, or take a look at our case studies page for deeper insight into our work.
Get in touch
Do you like what you see? Start your project with SMART Balustrades today by using the form below to get in touch with our expert team.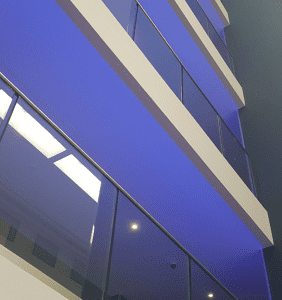 Just looking for spare parts?
At SMART Balustrades we can also supply parts if you're just looking for balustrade parts for your balcony, without installation. We supply a variety of products that are useful for a various amount of projects, despite the size. Just get in touch with us and we can help you!
Find out more about balconies on our blog!
Sam Read
What are Juliet balconies? A Juliet balcony, often known as a "French balcony" or a "Juliette balcony," is a lovely architectural element that adds a touch of European romance to contemporary living spaces. Unlike traditional
Sam Read
What is a terrace? A terrace is an outdoor living area that's like an extra room for your home. It can be a small balcony, a rooftop space, or a garden patio where you can
Sam Read
Introduction to Balustrades What is a balustrade? Usually topped by a horizontal handrail, a balustrade is a barrier that can be made up of various materials, such as glass and stainless steel. Balustrades enhance the