Are you thinking of installing a balcony but are not sure of the rules? Then you've come to the right place. In this blog we'll detail everything you need to know about planning permissions and restrictions related to installing balconies. For a lot of people, having a balcony added to their home is a luxury feature – bringing in fresh air and light as well as adding value to your home, but there are some hurdles to cross first.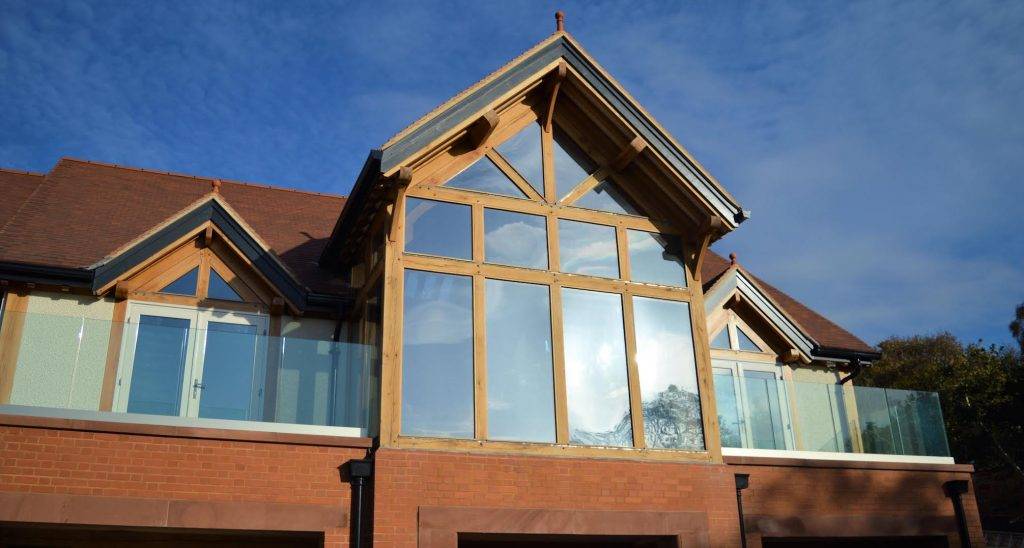 Do balconies require planning permission in the UK?
Yes – you will need to apply for planning permission if you are considering adding a balcony to your home. As a raised platform under UK building regulations you must submit a planning application including several key features in order for it to be accepted. Depending on the local area and surrounding houses, it may be more difficult to gain planning permission. The key features to consider are:
Neighbours – Ensuring that your neighbours' privacy isn't invaded is paramount. Talk to your neighbours and inform them of your plans, try to agree on a location for the balcony that suits everyone. If your neighbours object to your planning application it's more likely to be turned down.
Loss of light – Most balconies are built with solid floors, meaning you will experience a loss of light to rooms below your balcony as well as your garden. Some companies now supply perforated metal decks to help with this, which also helps with rainwater drainage.
Safety – Making sure that anyone using the balcony is not at risk of serious injury is another important thing to consider when planning your balcony. The preventative railings must be at least 1.1 metres high with a gap of no wider than 10cm to ensure it's safe for both adults and children.
Lack of precedence – Another thing that can make securing planning permission harder is if balconies are not common in your local area – this is known as a lack of precedence. If you are one of the first homes or buildings to add this feature, you will need to ensure it's thoroughly thought-out and designed to ensure it's fit for purpose and in keeping with the home's current features. 
Professional design – As mentioned above having a professional design for your balcony increases your chances of having it accepted. Professional architects know the rules and regulations and can talk you through the best solutions, putting together a robust design which is more likely to be accepted. 
Listed properties – If your house is a listed property then it adheres to its own list of regulations. Whether it's Grade I or Grade II listed will depend on how strict the rules are, but you will need to do your own research and it's recommended to seek advice from the local authority if you're unsure. 
How long does planning permission take?
Once you have considered all the above and submitted your planning application to the local authority, you should expect to receive a decision within eight weeks. During this process local residents will be contacted and are given 21 days to raise any concerns or objections. It is important that you don't start any building work before receiving planning permission otherwise the application will need to be submitted retrospectively. In this case, if the plans were rejected you'd have to remove any of the modifications made, costing you money and causing you added hassle.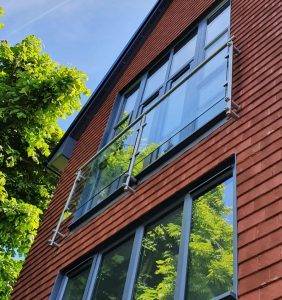 Do you need planning permission for Juliet balconies?
Juliet balconies, also known as balconets, are desirable as they allow homeowners to swap their windows for French doors, letting in more fresh air and sunlight. Secured with safety railings, Juliet balconies take up very little space and as such can be a better solution for homes in more built-up residential areas. Most Juliet balconies fall under Permitted Development in the UK, and as such don't require full planning permission – however it's always best to check with your local authority and confirm the exact rules in your area. Unfortunately for it to be classed as a Juliet balcony it can't have any floor area, meaning you won't be adding extra space the way you would if you installed a normal balcony or built one on top of a flat roof. 
Do you need planning permission to replace an existing balcony? 
Over time balconies can deteriorate and it's important to do regular maintenance checks to ensure it's stable and unworn. If the time has come to replace the balcony all together, it's unlikely that you'll need to gain planning permission as long as you're not planning to make any major changes. Generally you only need to apply for planning permission if you are building something new or making a major change to the size or structure, however we recommend talking to your local authority before starting the building work to double check the rules in your area. 
Are you interested in a Juliet balcony? Get in touch with our expert team today for a quote or further advice.