Frameless Balustrade Solutions for residential & commercial properties
Frameless Glass Balustrades, also known as seamless balustrades, are a great solution for homes and business establishments alike, adding a clean and modern look throughout. Frameless glass balustrades are becoming increasingly common, people like them due to the fact they let through a lot of natural light from windows and doors without any sort of obstruction. At SMART Balustrades we pride ourselves in providing high quality balustrade solutions and our bespoke balustrades are designed and fitted to suit each customer's individual needs. 
Not just do seamless glass balustrades look great indoors on staircases and landings, they look stunning outdoors too. Outdoors we commonly use these balustrades for terraces, patio fencing and balconies, offering unobstructed views from seating areas. Some people worry the frameless balustrades aren't as strong as other options, but with our heavy duty balustrade-fixings, all our frameless balustrades are able to conform to regulating standards and work perfectly as a safety barrier.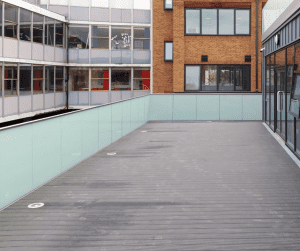 Glass Variations
We are able to provide our frameless glass balustrades in a variety of styles. Our most popular option is clear glass due to the amount of light it lets through, but we also offer low-iron glass which is commonly referred to as "ultra clear glass", which is another popular option amongst our customers. For intimate settings, we can offer frosted glass as a sort of privacy screen. Our less common glass styles include grey tinted, bronze tinted, blue and green glass.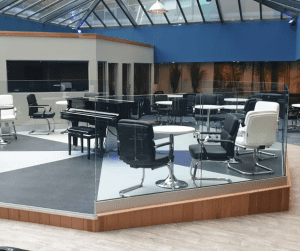 Mounting Options
Frameless balustrades have several mounting options to suit your preference and setting. We offer recessed mounting where the support channel sits beneath floor level, making it completely invisible to anyone using the area. Another mounting option we provide is surface mounting, where the support channel sits above the floor level – this option is commonly used in cases where digging the channel into the floor is impractical.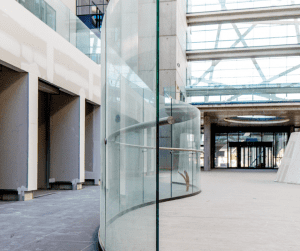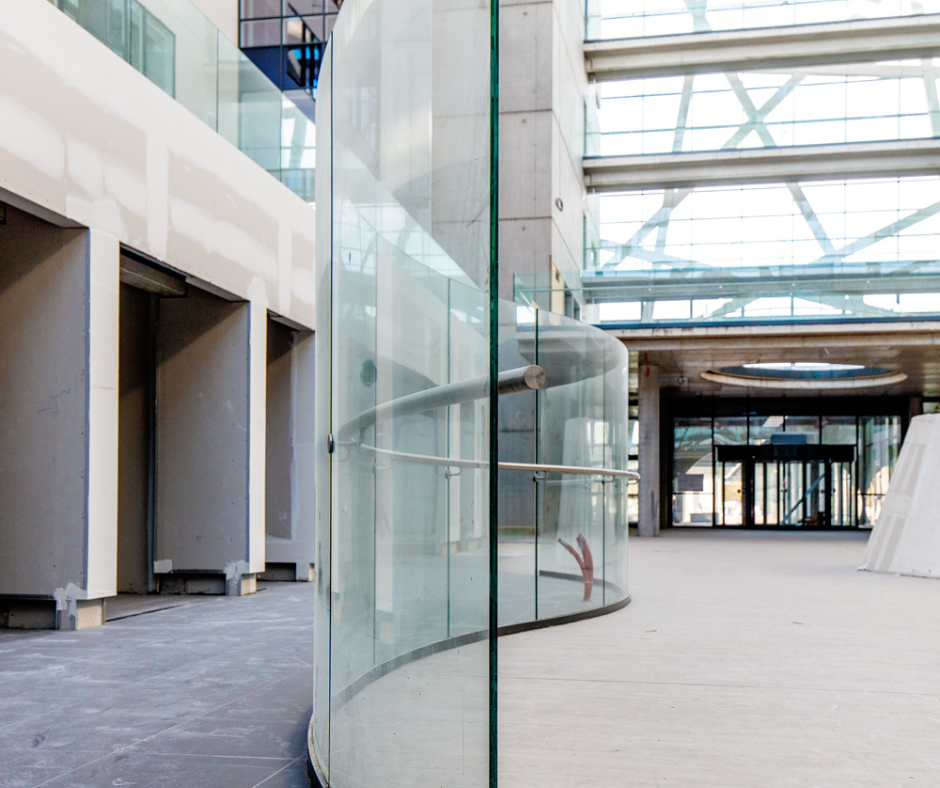 Handrails for frameless balustrades
Fully-frameless balustrades usually don't have any handrails, hence them being completely frameless. However, semi-frameless balustrades don't have any supporting posts but usually contain a handrail on top, be it stainless steel or timber. We offer a wide range of handrails, you can take a look at our options here. 
UK Balustrade Installation
We supply and install frameless balustrades in both residential and commercial properties. Our team has a combined experience of 170 years in the balustrade industry, and as such you're in safe hands. Ensuring you have an experienced installer is essential for Balustrades due to the large number of safety regulations that you need to conform to. We have happy customers all over the UK, making us the SMART choice for balustrade installation. All our work is also covered under our guarantee, giving you peace of mind that you're going to receive a quality product and service from our team.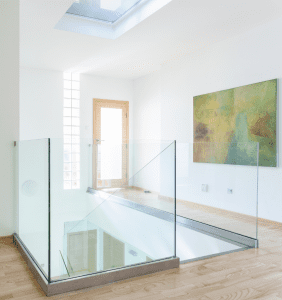 Talk To Us
We're on hand to talk you through every step of your project, refining your requirements to the T and ensuring you get the exact result that you're looking for. From helping with designs all the way through to aftercare, we're with you every step of the way. Get in touch today to start your balustrade project.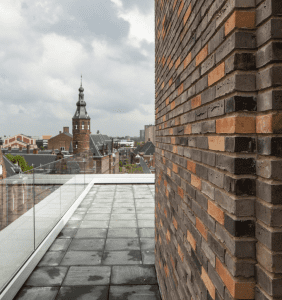 Supply-Only Balustrade Parts
If you're looking for balustrade parts without installation, we can still help. We have lots of products we offer that are perfect for both small and large projects. Get in touch with our team for more information or visit our instant quote tool and use our smart builder to get an estimate instantly.
Take a look at our projects
With hundreds of projects completed for our happy clients, it's not wonder that SMART Balustrades have gained a fantastic reputation within the balustrade industry. Take a look at our case studies to follow our projects from start to finish. Our process is simple and effective, meaning all our balustrade projects are top quality. Feel free to also read some of our excellent TrustPilot reviews!
Get in touch
Do you like what you see? Start your project with SMART Balustrades today by using the form below to get in touch with our expert team.
Frameless Balustrade FAQs
Find out more about frameless balustrades on our blog
Sam Read
What are Juliet balconies? A Juliet balcony, often known as a "French balcony" or a "Juliette balcony," is a lovely architectural element that adds a touch of European romance to contemporary living spaces. Unlike traditional
Sam Read
What is a terrace? A terrace is an outdoor living area that's like an extra room for your home. It can be a small balcony, a rooftop space, or a garden patio where you can
Sam Read
Introduction to Balustrades What is a balustrade? Usually topped by a horizontal handrail, a balustrade is a barrier that can be made up of various materials, such as glass and stainless steel. Balustrades enhance the