Revitalizing Reynard House: SMART Balustrades' Refurbishment Project
Project Overview
Reynard House, steeped in history and architectural significance, required a refurbishment to preserve its heritage while modernising its interiors. The project involved renovating various areas within the building, including staircases and balconies, by installing balustrades and handrails. SMART Balustrades was selected as the trusted partner for this crucial restoration effort.
Challenges
Heritage Preservation: Reynard House's historical importance necessitated a delicate approach to refurbishment, ensuring the preservation of its architectural heritage.
Integration with Design: The balustrades needed to seamlessly integrate with the building's original design, maintaining its character while enhancing safety.
Compliance: Adherence to British safety regulations and heritage conservation guidelines was vital to guarantee both safety and authenticity in the restoration.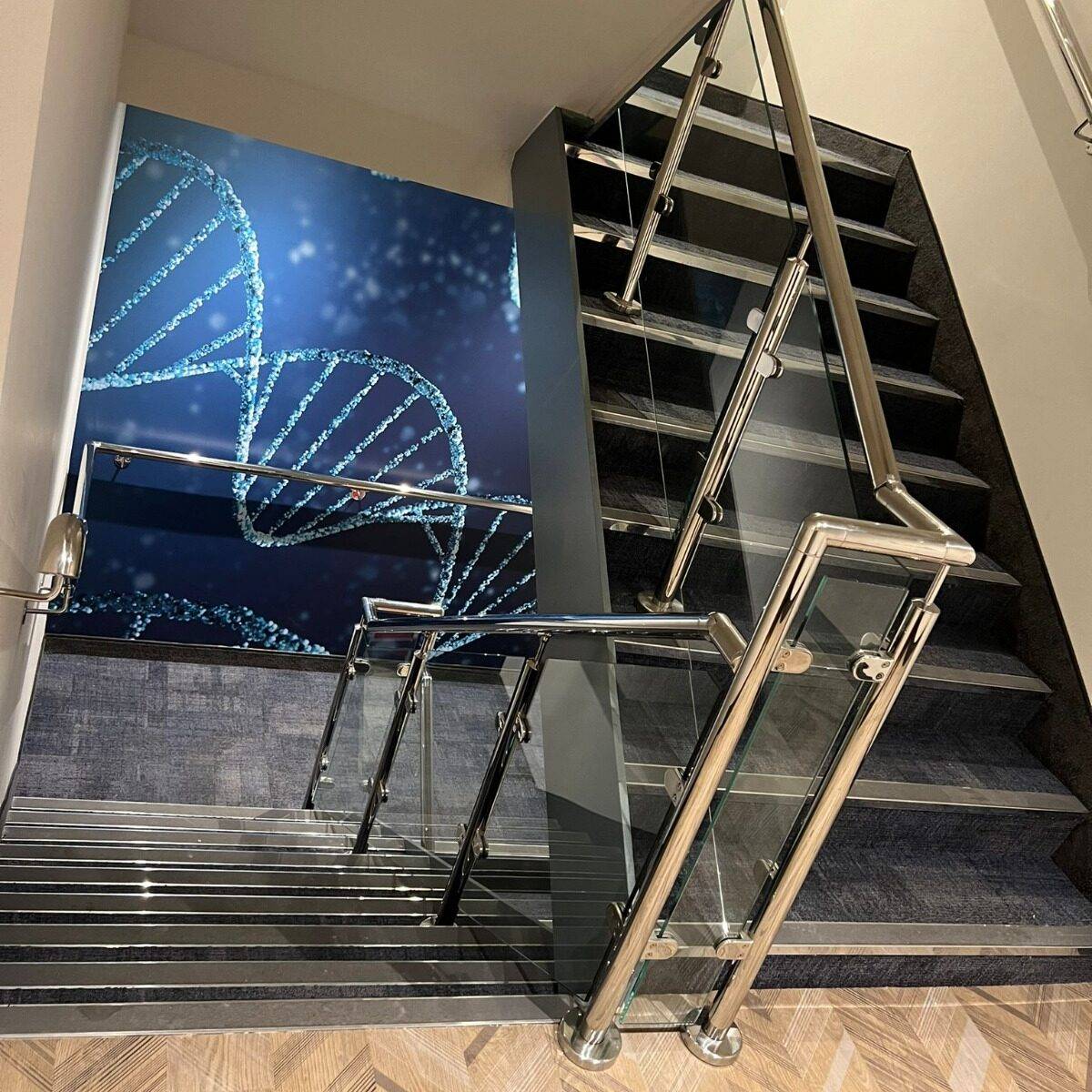 Ready to get started?
If you're ready to get started or looking for some expert advice, reach out to our friendly team. We're happy to discuss any part of your project with you, our team will support you from your initial enquiry right through to aftercare. Alternatively you can get a rough price for your project by using our online balustrade estimation tool.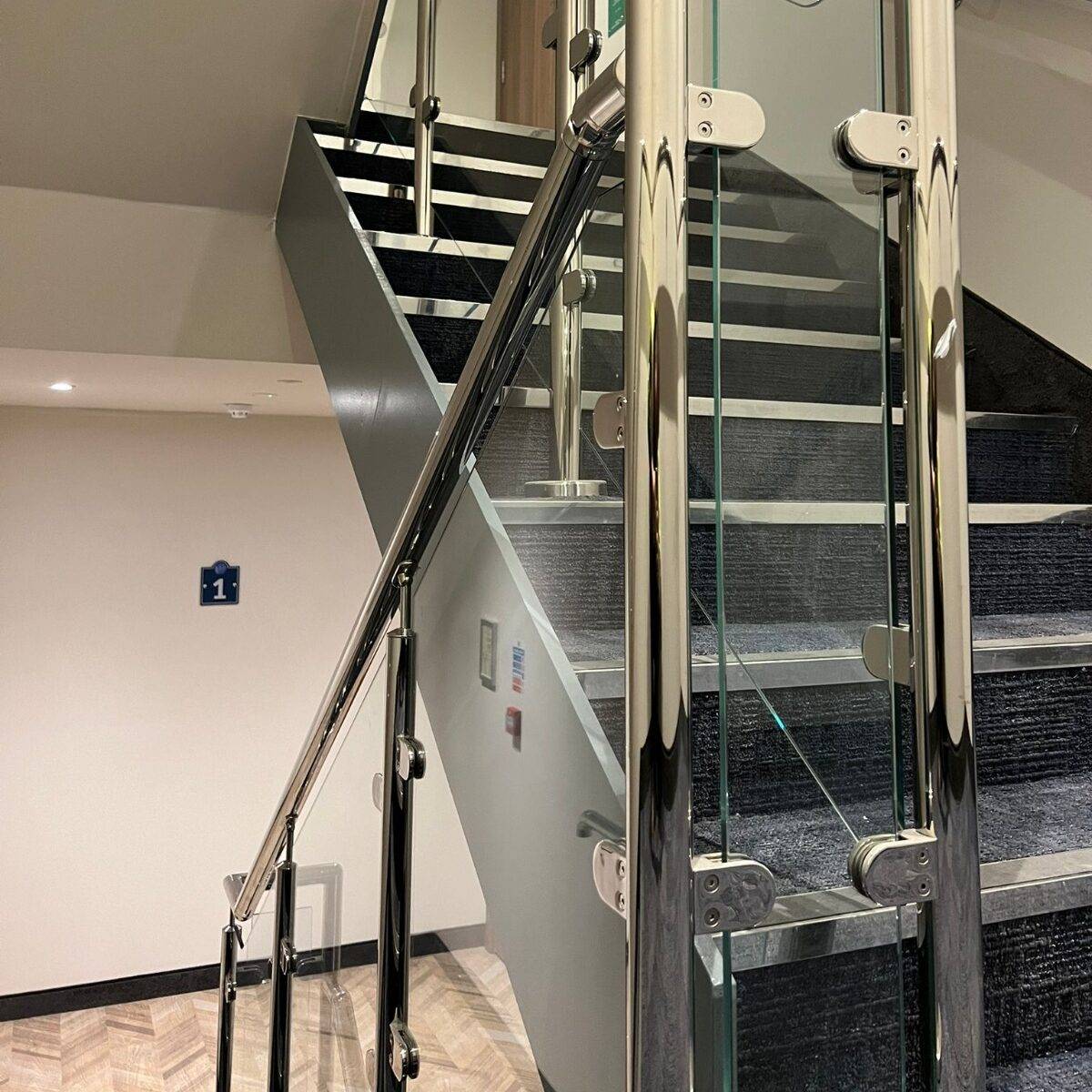 SMART Balustrades' Solution
SMART Balustrades, with its extensive experience in crafting bespoke balustrades, presented a tailored solution for the Reynard House refurbishment:
Heritage-Respecting Design: SMART Balustrades designed balustrades that paid homage to the building's historical aesthetic. The ornate details and finishes were carefully chosen to complement the existing architecture.
Craftsmanship: Using traditional craftsmanship techniques, SMART Balustrades manufactured balustrades and handrails that matched the building's original materials and designs, ensuring a seamless blend of old and new.
Regulatory Compliance: SMART Balustrades collaborated closely with conservation authorities and architects to ensure that the balustrades met the stringent safety and heritage preservation standards.
Client Case Studies
Since launching SMART Balustrades, we've helped over 800 happy customers with project of varying sizes and styles. Feel free to read some of our excellent TrustPilot reviews, or delve deeper to see our consultation to installation process on our case studies page, and see how our expert team could help you.
Results
The collaboration between Reynard House and SMART Balustrades resulted in a successful restoration:
Heritage Conservation: SMART Balustrades' meticulous attention to detail preserved Reynard House's historical charm, making it a showcase of British architectural heritage.
Design Integration: The new balustrades are seamlessly integrated with the building's original design, enhancing its visual appeal while maintaining authenticity.
Safety and Compliance: SMART Balustrades ensured that all balustrades and handrails complied with British safety regulations and heritage preservation guidelines, ensuring the safety and well-being of Reynard House's occupants.
Conclusion
The Reynard House refurbishment project stands as a testament to the successful partnership between Reynard House and SMART Balustrades. SMART Balustrades' design, manufacturing, and installation of bespoke balustrades and handrails not only met the project's heritage and safety objectives but also breathed new life into this historic building. This collaboration showcases how a commitment to preserving architectural heritage, combined with craftsmanship and adherence to regulations, can revitalize a cherished piece of British history.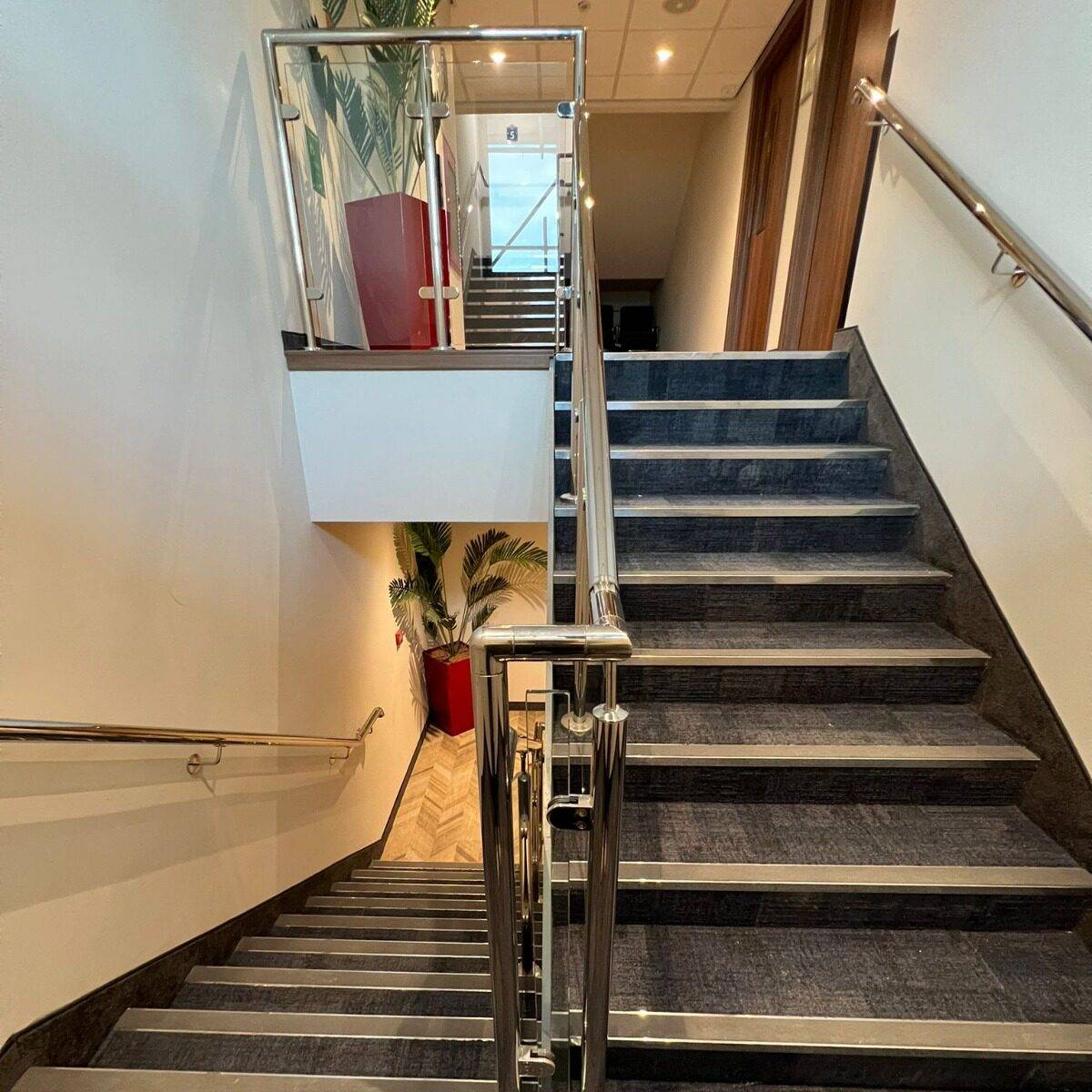 Get in touch
Do you like what you see? Start your project with SMART Balustrades today by using the form below to get in touch with our expert team.
Find out more about balustrades on our blog
Sam Read
What are Juliet balconies? A Juliet balcony, often known as a "French balcony" or a "Juliette balcony," is a lovely architectural element that adds a touch of European romance to contemporary living spaces. Unlike traditional
Sam Read
What is a terrace? A terrace is an outdoor living area that's like an extra room for your home. It can be a small balcony, a rooftop space, or a garden patio where you can
Sam Read
Introduction to Balustrades What is a balustrade? Usually topped by a horizontal handrail, a balustrade is a barrier that can be made up of various materials, such as glass and stainless steel. Balustrades enhance the