UK Residential Balustrade Solutions
Residential balustrades are getting more and more popular due to their attractive aesthetics and practical advantages. In addition to offering safety and security, they provide an uninterrupted view. For residential premises we specialise in offering high-quality glass balustrade systems. We work with premium materials and have a team of skilled workers committed to delivering the best possible workmanship. Our balustrades can be tailored to specific tastes and are meticulously installed to guarantee they adhere to all safety regulations. For a long-lasting, fashionable, and secure home glass balustrade system, make the SMART choice.
Bespoke Design
Balustrades not only add value to your house but they can boost your aesthetic with their beautiful design that can be very versatile. With a huge range of styles to choose from we can help to tailor your balustrade to your specific taste. Choices for balustrades include glass which is available in different tints and colours or stainless steel with various styles and fixings. We can also pair these balustrades with handrails made from various woods and metals so that you get a balustrade that suits your home's style. Straight or curved, see through or tinted – our team are happy to provide you with the exact style wanted.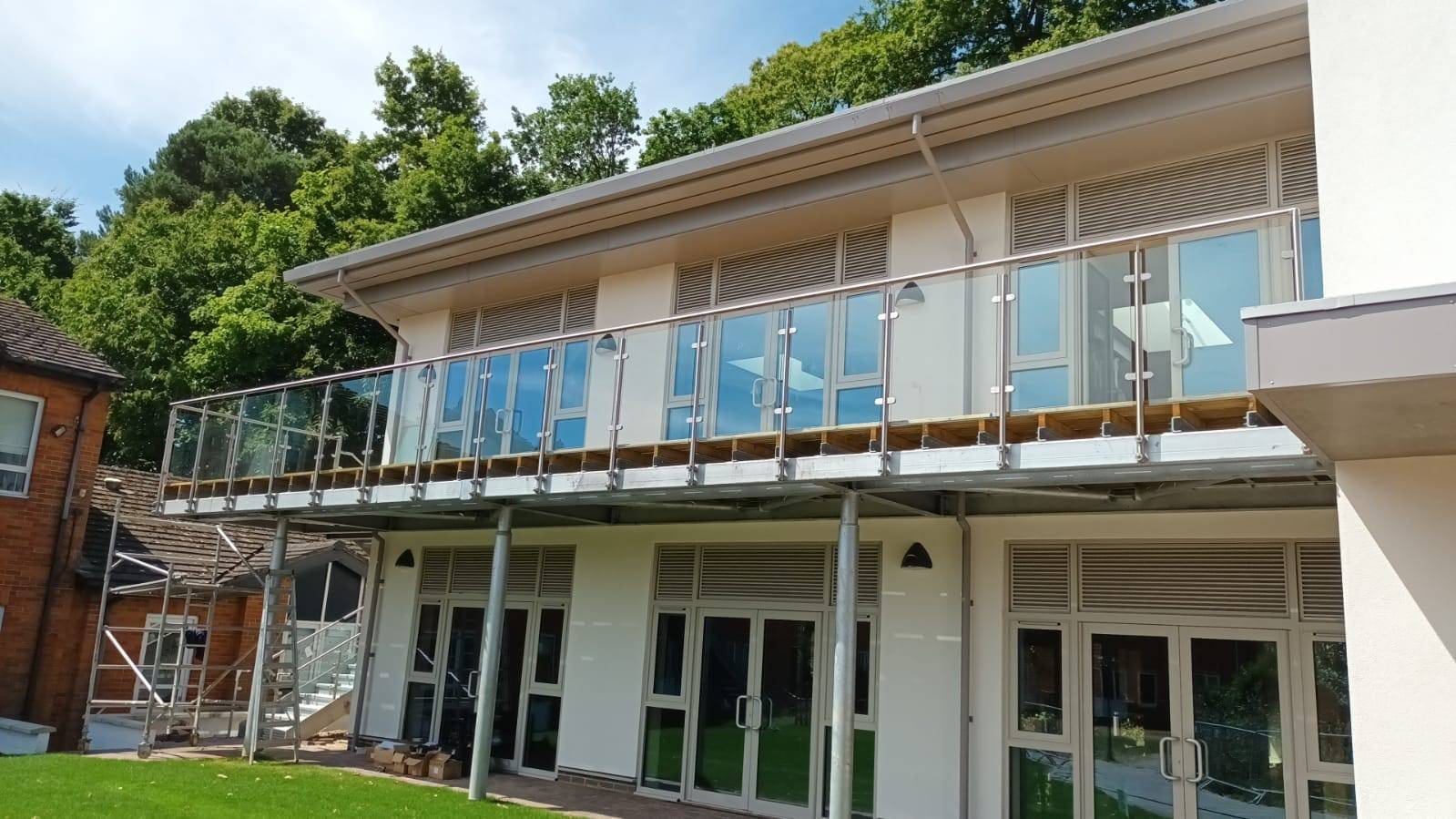 Our Residential Balustrade Options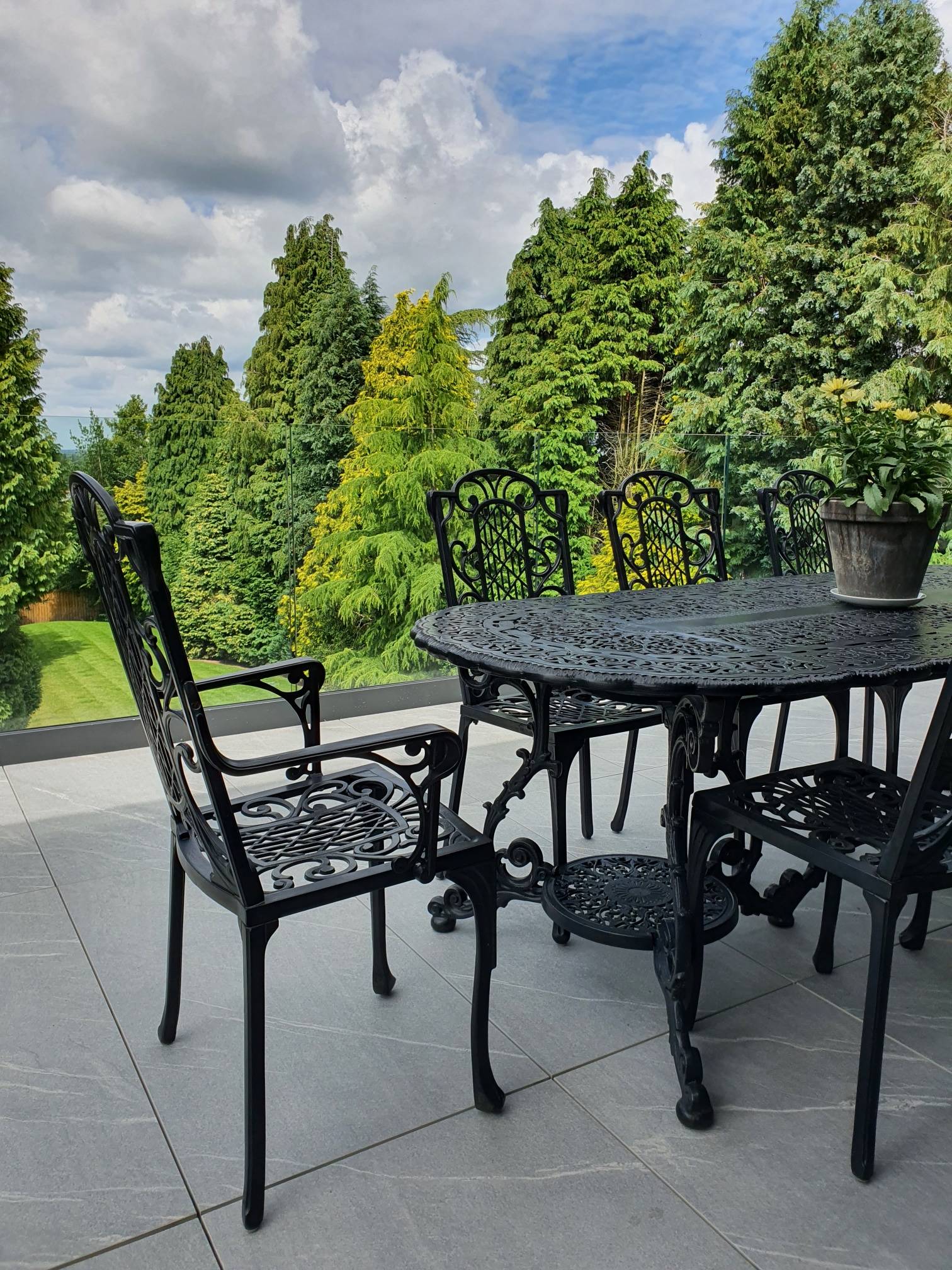 Glass Balustrades
Our Glass Balustrades consist of made-to-measure structural glass panels and can be completed with a wide-choice of frames and fittings. Whether you're looking to modernise your staircase, create a new balcony or brighten up an outdoor space – we've got you covered. We can provide straight or curved panels with various tints and fixings available, allowing you to completely customise your glass balustrade.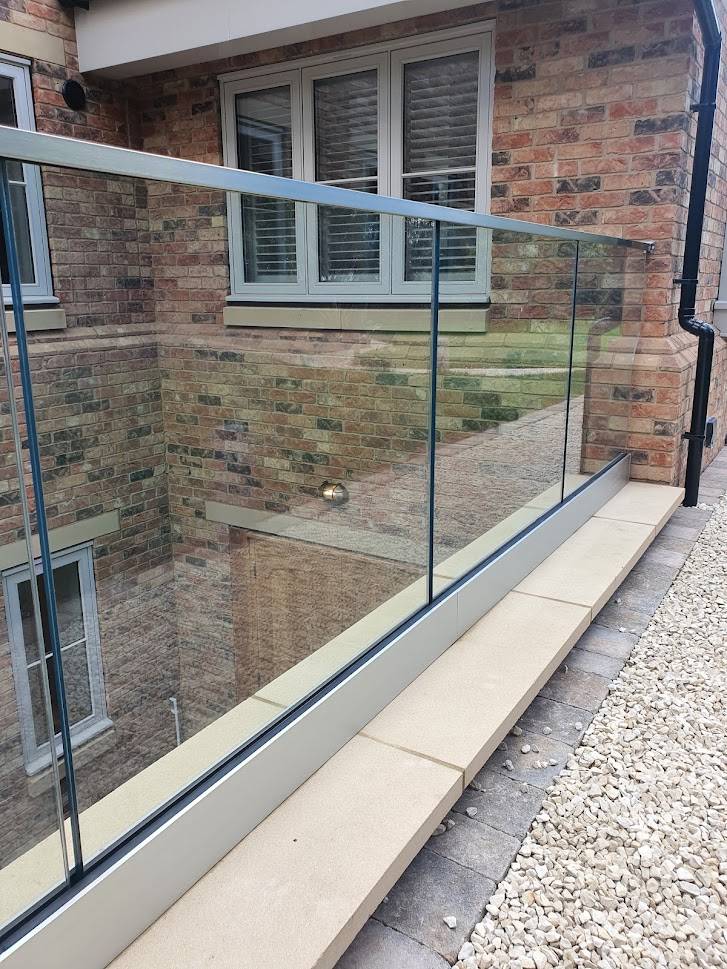 Stainless Steel Balustrades
Our rust-free Stainless Steel Balustrades are perfect for both indoor and outdoor use. We can install balustrades made completely of stainless steel using a rod system or metal panels, or we can provide glass options with steel fittings and handrails. We also offer powder coating meaning you can choose the colour of your stainless steel features to match your taste and your homes decor.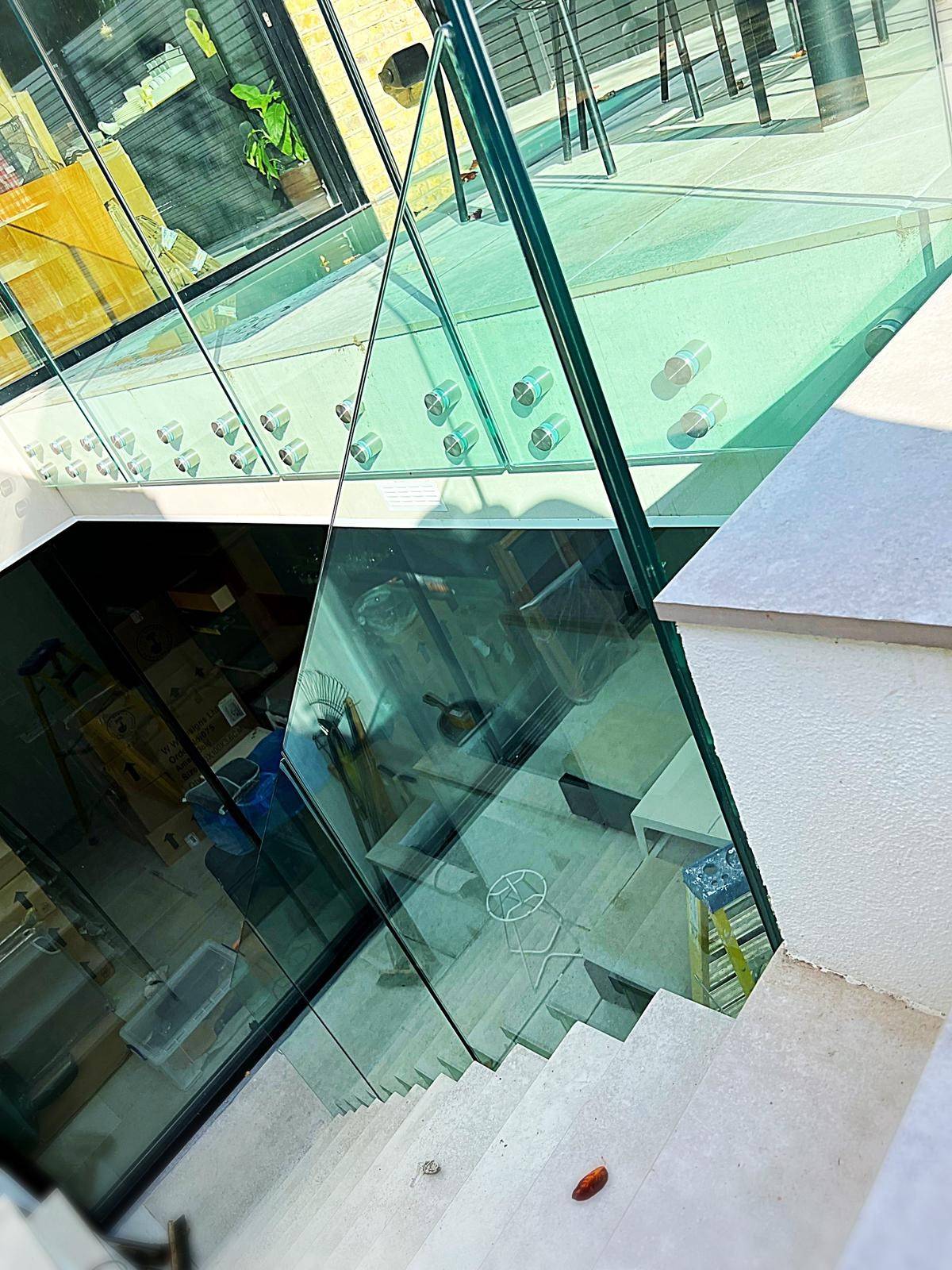 Frameless Glass Balustrades
One of our most popular options for balconies and terraces, seamless glass balustrades provide unobstructed views meaning you can enjoy the landscape and views surrounding your home. Featuring specially designed glass panels that are custom made for each individual customer, this weather-proof solution is perfect for both indoor and outdoor use.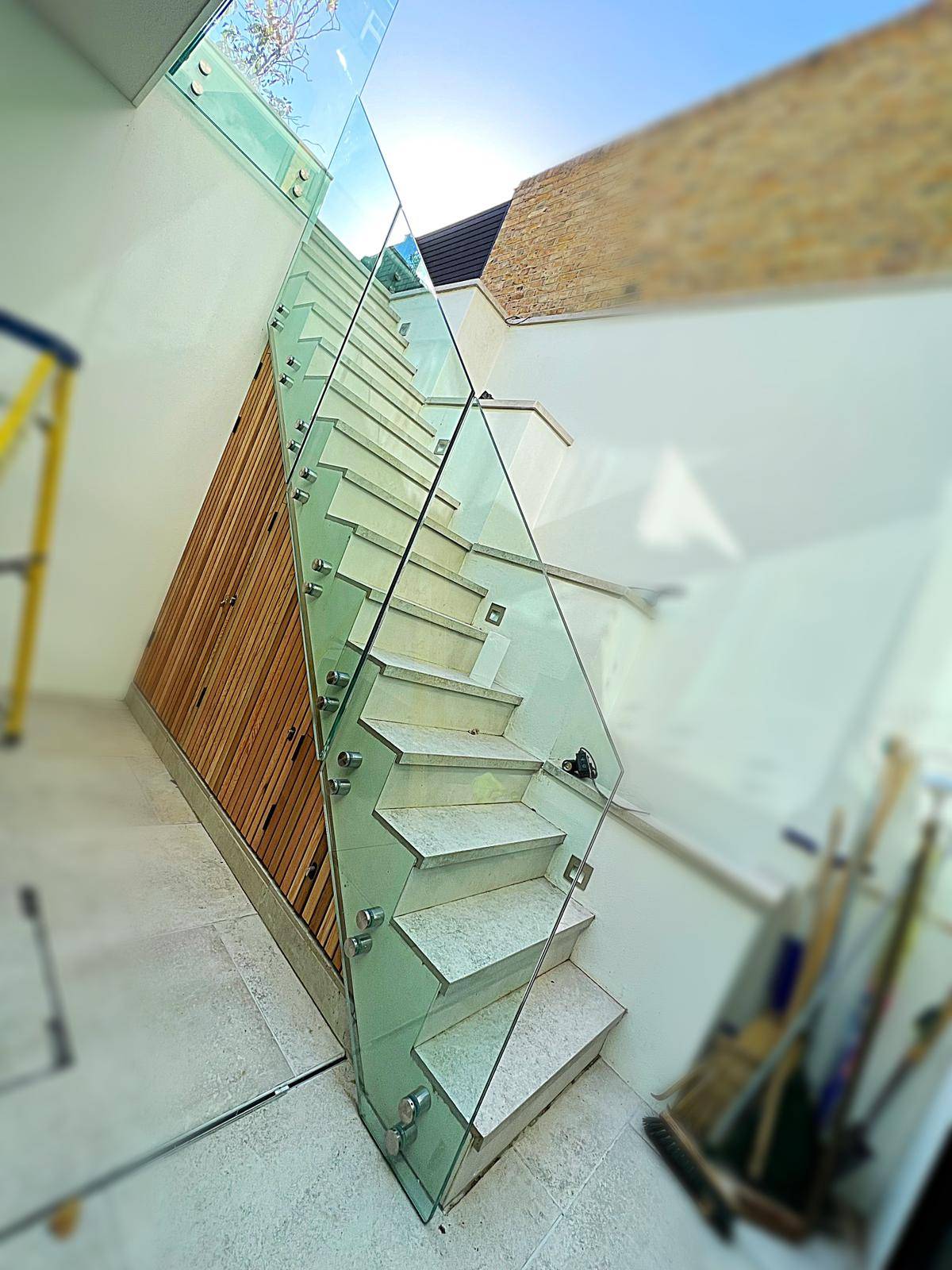 Residential Balustrade Installation across the UK
When you have people working in your home, you want to make sure you're using a company you can trust. At SMART Balustrades our team have over 133 years of combined experience, match that with the bespoke service and top quality materials and you can be sure that you're in safe hands. With our extensive selection of products and fitting options we are available to carry out balustrade installations in homes across the entire United Kingdom. Whether you're looking to modernise your staircase or install a new balcony or terrace, the SMART choice guarantees quality and will have your neighbours looking at your home with envy!
To further reassure your peace of mind, we provide a quality guarantee on all of our contracts meaning you'll only ever get the best quality of product and service from our experienced team.
Have a look at our happy balustrade clients!
Not only are we extremely proud of providing such a polished service, so are our clients. Meet some of our pleased clients and get a glimpse into how we've achieved success in their projects. You can explore further on our case study page, and witness how our expertise could benefit you and your project, or have a read of our exceptional TrustPilot reviews.
Get in touch
Do you like what you see? Start your project with SMART Balustrades today by using the form below to get in touch with our expert team.
Residential Balustrade FAQs
Find out more about balustrades on our blog
Sam Read
What are Juliet balconies? A Juliet balcony, often known as a "French balcony" or a "Juliette balcony," is a lovely architectural element that adds a touch of European romance to contemporary living spaces. Unlike traditional
Sam Read
What is a terrace? A terrace is an outdoor living area that's like an extra room for your home. It can be a small balcony, a rooftop space, or a garden patio where you can
Sam Read
Introduction to Balustrades What is a balustrade? Usually topped by a horizontal handrail, a balustrade is a barrier that can be made up of various materials, such as glass and stainless steel. Balustrades enhance the