UK Commercial Balustrade Solutions
Balustrades are a great solution for commercial buildings such as offices, hotels, stadiums and apartment complexes. Our balustrade systems offer safety and security for balconies, stairs, terraces and other elevated areas, whilst offering an unobstructed view and providing a sleek and modern look. 
Here are SMART we install balustrades that can be perfectly tailored to specific commercial needs whilst adhering to all necessary rules and regulations of the commercial building. We work with premium materials and host an expert team of highly skilled workers committed to deliver the best possible balustrades to your commercial space, making us the SMART choice.
Bespoke Design
We can provide the perfect balustrade solution for your specific company and commercial building. With our bespoke design service we can ensure you're always getting the best product to suit your specific needs – such as frameless balustrades for stadiums to ensure views aren't obstructed or sleek glass and stainless steel staircases for hotels and offices for that high-end look. With a huge range of styles to choose from and an outstanding reputation within the commercial building industry, make the SMART choice when choosing your balustrade provider.c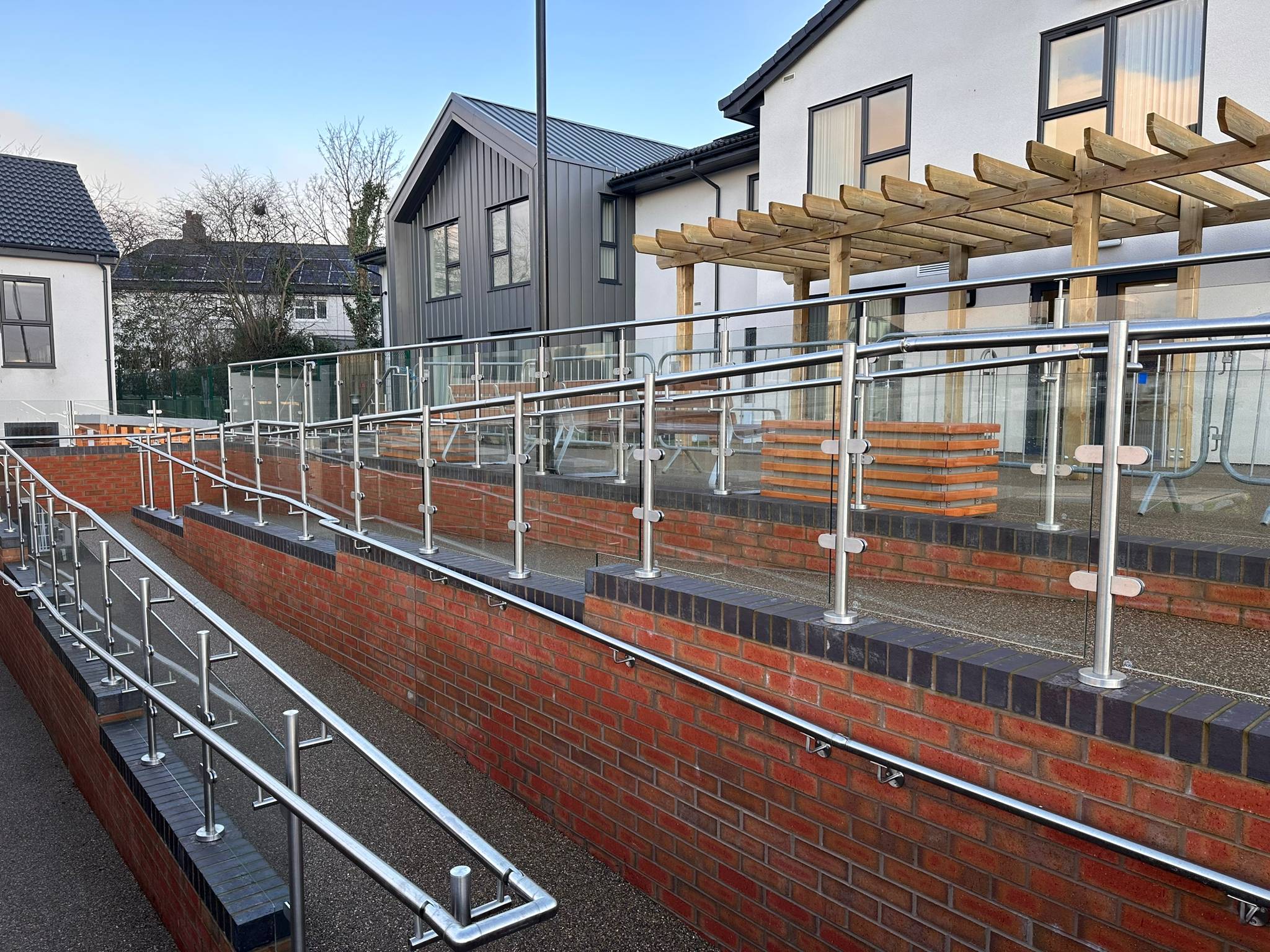 Our Commercial Balustrade Options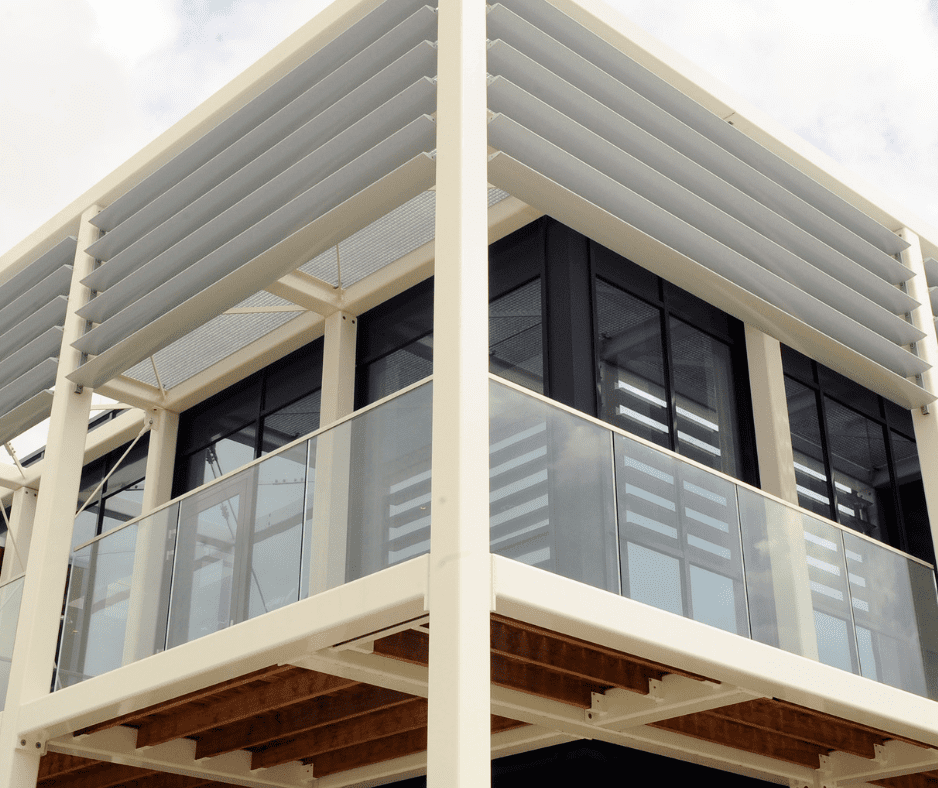 Glass Balustrades
Add a touch of class to your commercial building with stunning glass staircases, eye-catching balconies or modern safety barriers. With a huge range of styles to choose from we can provide your premises with a unique bespoke solution, perfect for your brand. Our options include straight or curved panels with various tints and fixings available, allowing you to completely customise your glass balustrade to suit your needs. We can match our glass balustrades with many variations of stainless steel fixings as well as steel and timber handrails available in a variety of styles.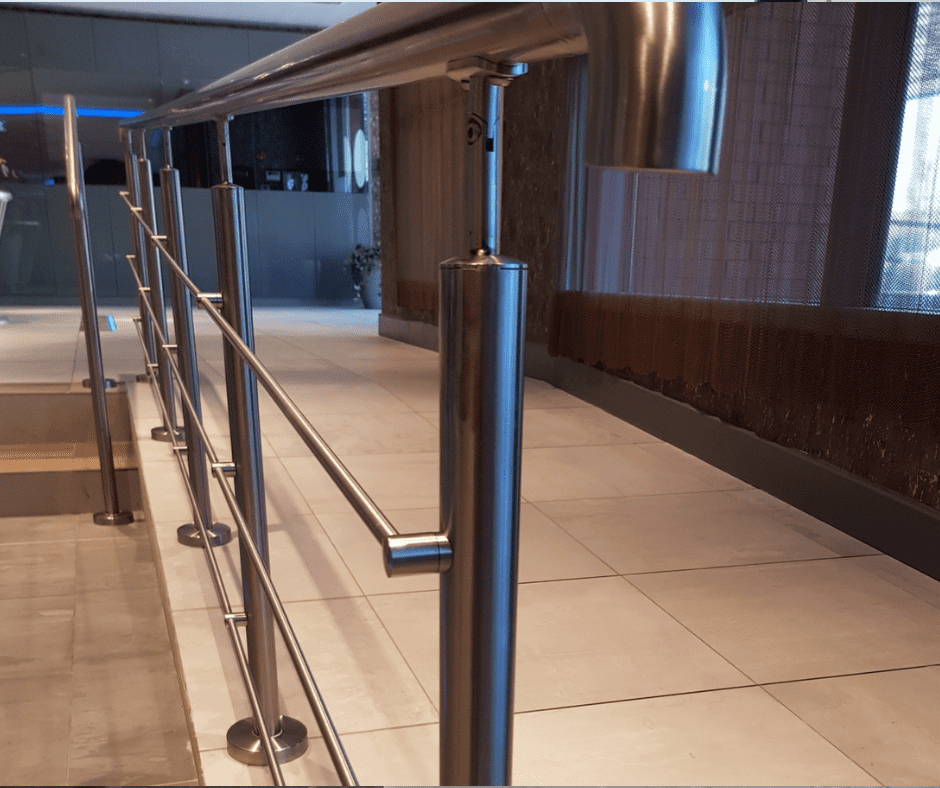 Stainless Steel Balustrades
Our range of rust-free Stainless Steel Balustrades are a perfect commercial solution. These heavy-duty balustrades are suitable for both indoor and outdoor use, are easy to clean and are very sturdy, perfect for business premises. Options include stainless steel rods or panels, or you can combine glass balustrades with steel fittings and handrails. We also offer powder coating meaning you can choose the colour of your stainless steel features to match the decor in your commercial premises.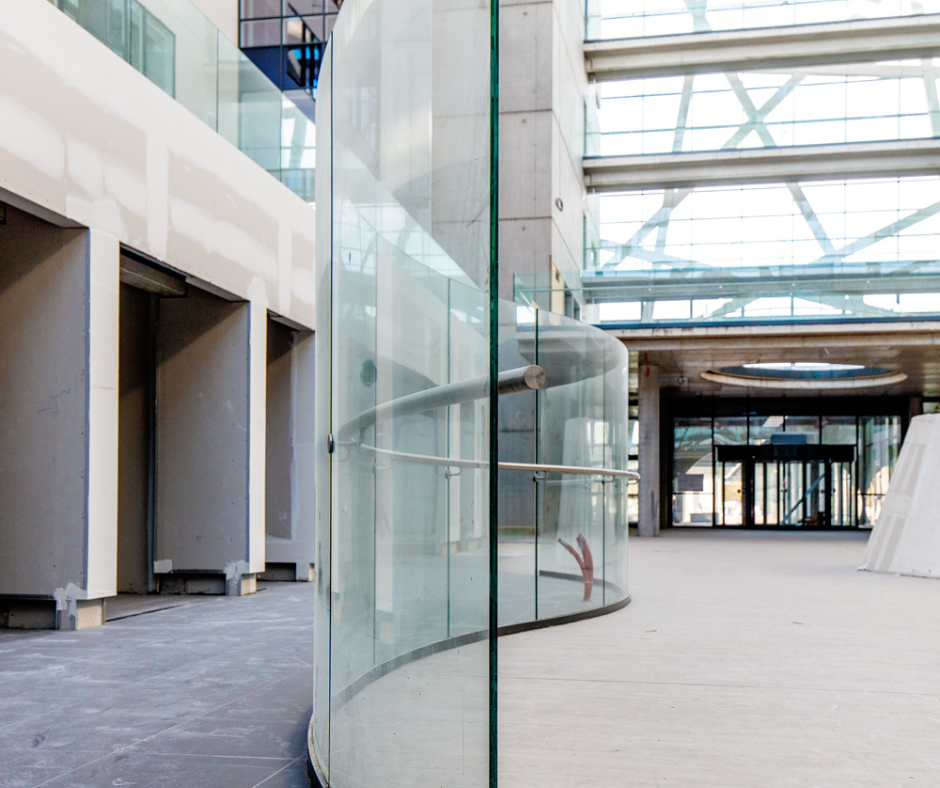 Frameless Glass Balustrades
With no vertical supports our range of frameless glass balustrades is perfect for companies trying to offer the best views to their customers and are a popular choice for balconies, terraces and outdoor spaces such as in stadiums. With our huge range of available styles such as curved and tinted glass panels, frameless balustrades can be a great focus piece for your building. Featuring bespoke glass panels that are custom made for each individual customer, this weather-proof solution is perfect for both indoor and outdoor use.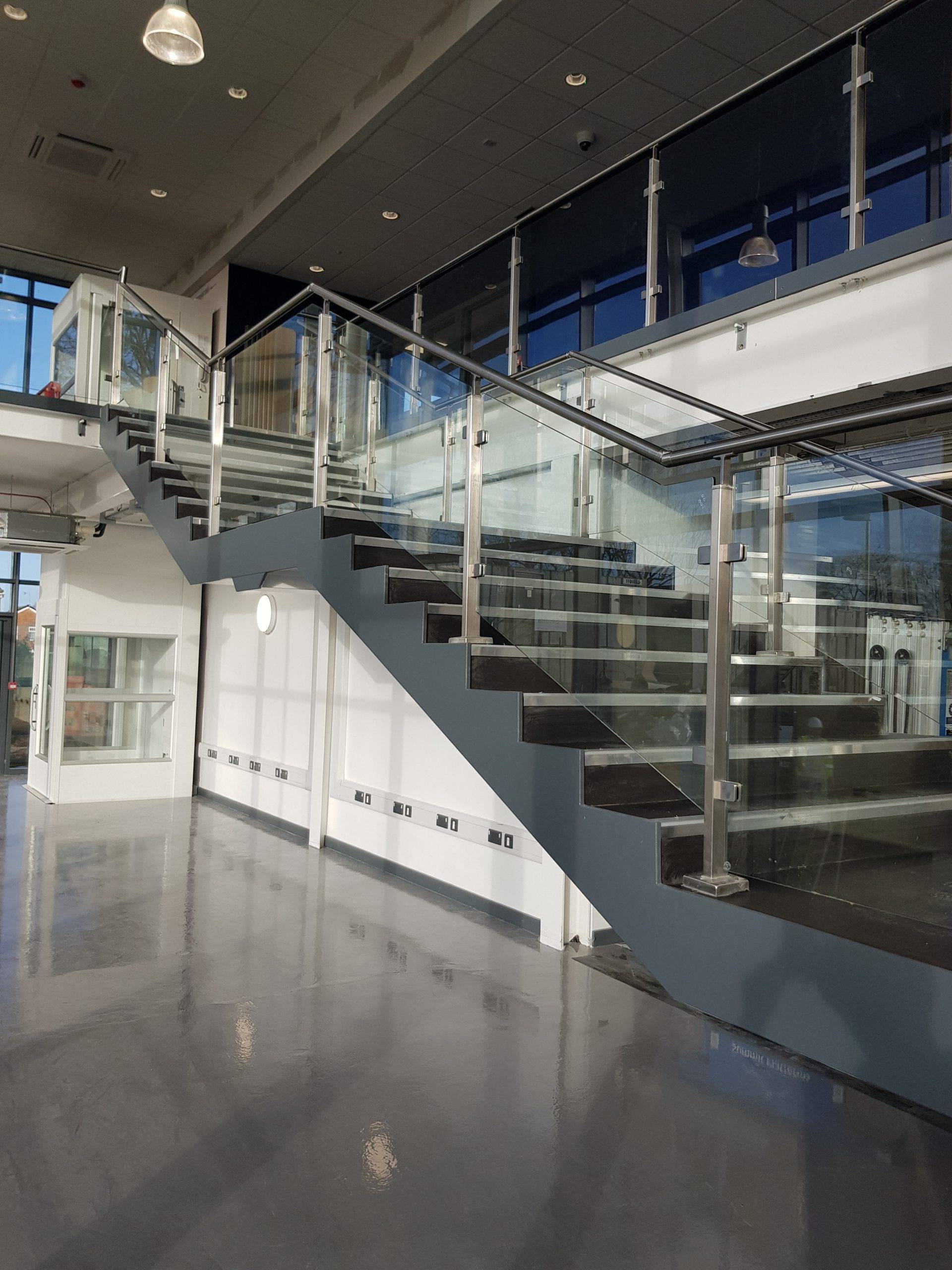 Commercial Balustrade Installation across the UK
We're highly experienced in conducting balustrade installation in business premises across the UK. Commercial balustrades are popular in buildings such as:
Hotels
Apartments
Restaurants
Sports Stadiums
Offices
Colleges & Universitys
Gyms
Whether you're looking at safety balustrades, staircases, terraces or balconies, we have the solution for you. Fill in the form below to get in touch with our customer service team for a quote to transform your commercial property.
Have a look at our happy balustrade clients!
Not only are we extremely proud of providing such a polished service, so are our clients. Meet some of our pleased clients and get a glimpse into how we've achieved success in their projects. You can explore further on our case study page, and witness how our expertise could benefit you and your project, or have a read of our exceptional TrustPilot reviews.
Get in touch
Do you like what you see? Start your project with SMART Balustrades today by using the form below to get in touch with our expert team.
Commercial Balustrade FAQs
Find out more about balustrades on our blog
Sam Read
What are Juliet balconies? A Juliet balcony, often known as a "French balcony" or a "Juliette balcony," is a lovely architectural element that adds a touch of European romance to contemporary living spaces. Unlike traditional
Sam Read
What is a terrace? A terrace is an outdoor living area that's like an extra room for your home. It can be a small balcony, a rooftop space, or a garden patio where you can
Sam Read
Introduction to Balustrades What is a balustrade? Usually topped by a horizontal handrail, a balustrade is a barrier that can be made up of various materials, such as glass and stainless steel. Balustrades enhance the